An elderly Canadian woman 'stole' a black Nissan Infiniti hatchback for two weeks, mistakenly believing it to be the black Nissan Sentra she had just rented from Enterprise Rent-A-Car in Cornwall, Ontario.
After renting the Sentra the woman parked it just around the corner at a Walmart and went shopping.
NISSSAN SENTRA
When she'd done her shopping she returned to the car park and mistook an unlocked Nissan Infiniti for the car she had just rented, pressed the keyless start button and drove off.
Keyless cars can be operated as long as the fob key is in the car, which happened to be the case in this instance.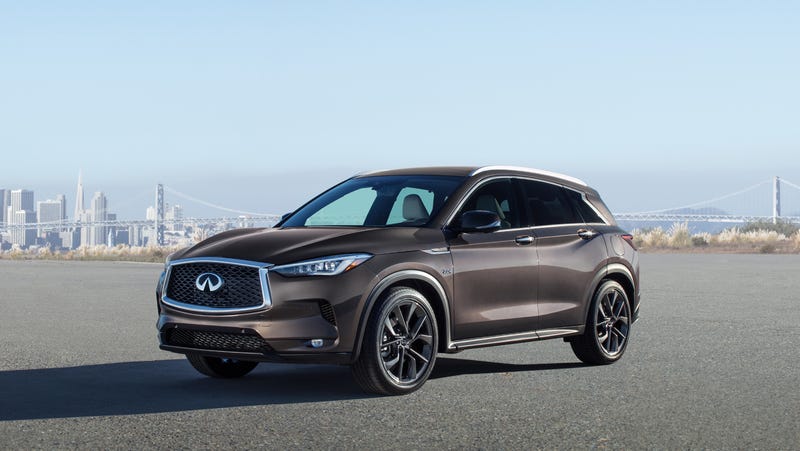 NISSSAN INFINITI
Clueless, the woman used the car for two weeks and when she returned it to the rental company complained that it had been a bit dirty and there was a set of golf clubs in the car.
Only when the rental manager noticed that the key she was returning was for and Infiniti and not a Sentra did it dawn that something was amiss.
The manager accompanied the woman to the Walmart car park where the rented Sentra was still parked.
The matter was reported to the police who ascertained that the Infiniti had been reported stolen two weeks prior.
The elderly woman was very embarrassed, the man whose car was "stolen" shrugged it off and the police decided not to press charges.